This one came to me after another shop worked on it for heater blower motor problems. The owner says a shop had installed 3 new blower motors over the last 4 months and was unable to figure out why this continues to be a problem. The first two were from the auto parts store and the last one was an OEM unit from the dealer.  The vehicle is a 2003 Ford E-150 Van with a 5.4L engine. The truck has AC and everything else works normal. After doing a little electrical diagnosis, I found the blower motor has a very low voltage supply on all fan speed settings. The voltage drop measures over 7 volts at the motor plug.
Time to perform some further diagnostic work to trace down the cause of the voltage drop. This lead me to the blower motors relay/control module mounted under the hood.
It's located in the HVAC case near the blower motor fan to keep it cool when in use. The voltage drop isn't present on the power feed input circuit, but it shows up on the modules output control circuit. After narrowing it down to the control module and unplugging the unit, you can see why the motor didn't work so well. The original motor had a high amperage draw and caused the power output wire to melt at the terminals. The shop had it halfway fixed, but fell short and wasted the customers time and labor time to replace good parts 3 times. It's a parts throwing palooza and nobody is having any fun. Especially the owner.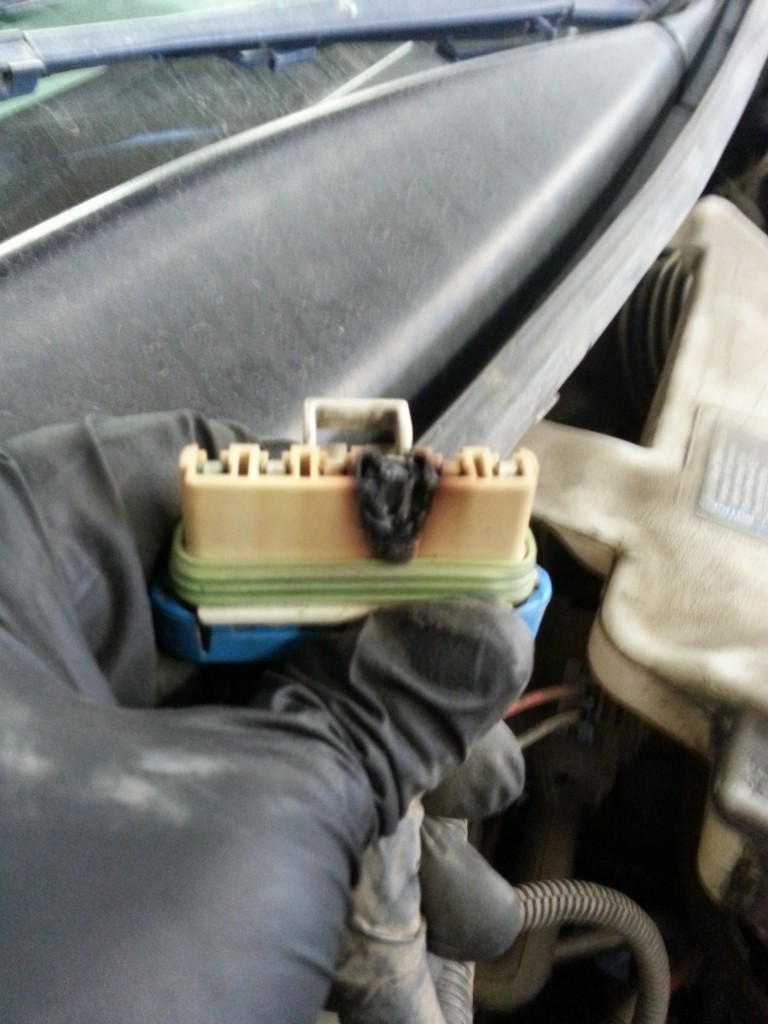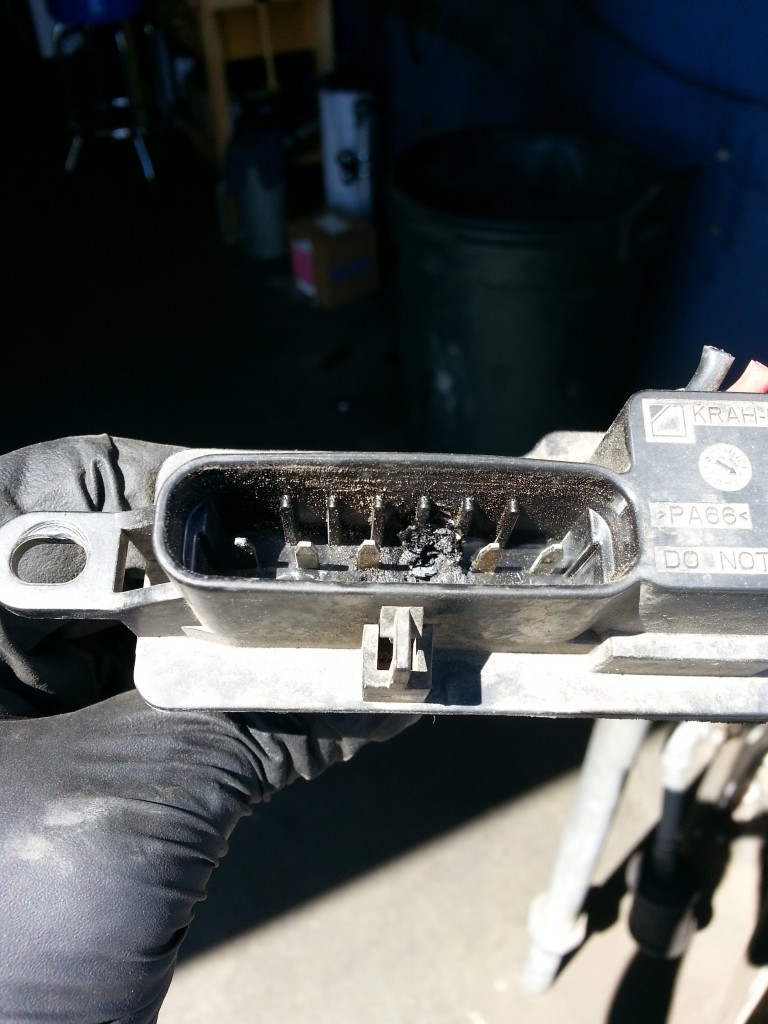 As you can see by the pictures above, the control module and the wire harness connector are both melted from the heat caused by the original blower motor failure. It was necessary to splice a new connector onto the harness and replace the heater blower motor control module. The 3rd blower motor was not damaged. It wasn't necessary to replace it for a 4th time. It's simple electrical problems that can turn into nightmares from unskilled labor. Customers are paying good money for bad repairs, even if they think they're saving a few bucks. Don't waste time and money by using the cheapest repairs you can find. The old saying still holds true to this day……You get what you pay for. Save time and money by fixing it right the first time. Know who's working on your vehicle and if they are worth the money you're paying…..
Maybe they're not!